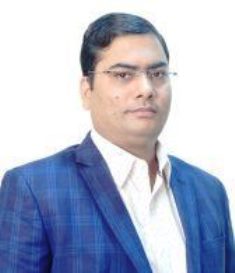 Dr Amrish Kumar Jha, is an MBBS and MS in Orthopaedics. He completed his MBBS and MS from R.G. Kar Medical College and Hospital, Kolkata, West Bengal with a number of gold medals & awards in different subjects. He is also an MCH from Seychelles University.
Studying Orthopaedics had been his passion always, so Dr A K Jha likes to keep himself updated on new developments across the world. His achievements are many- he was posted as an Asst. Professor of Orthopaedics in the Calcutta Medical College; he worked with Sancheti Hospital, Pune as a fellow for joint replacement surgeries. Nevertheless, he worked with Dr. Leo Pinzwaski, one of the most reputed knee arthroscopic surgeons across the world in North Sydney Sports Surgery Centre, Australia.
Now associated with many reputed orthopaedic organisations in India, Dr A k Jha keeps on attending a number of conference across the country. It is really noteworthy that Dr Amrish Kumar Jha, only by virtue of his hard work and dedication, has achieved so much at such a young age. He really stands way ahead of others in the field of Orthopaedics.
Dr Amrish kumar Jha is now associated with Niramaya – Jha's Superspeciality Centre For Orthopaedics , a premier institute offering comprehensive and world-class orthopaedic services which is based in Kolkata as Clinical Director & Senior Consultant. With cutting edge technology, state-of-the-art infrastructure and highly-qualified doctors & orthopedic surgeon and dedicated healthcare professionals, Niramaya  renders superior patient experience in all areas of healthcare.